Pregnancy - Pre and Post-Natal Care
Women often experience low back and pelvic pain in pregnancy. Sometimes the change in centre of gravity can mean that women are less steady on their feet and therefore more prone to slips and falls. However, even without trauma, simply being pregnant means that your ligaments are more lax/loose and this progressively increasing strain on your joints can lead to pain and dysfunction.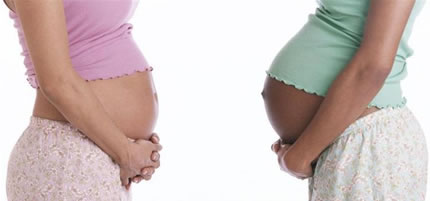 Specific physiotherapy techniques are useful during pregnancy and these include:
muscle energy techniques

osteopathic manipulations

postural advice

exercises to improve core stability (Pilates)

pelvic stability belts

ergonomic advice, e.g. which buggies to use, cots to buy etc



Jo Murphy's interest in the musculoskeletal problems experienced by women began during pregnancy when she set up an Ante and Postnatal Back Care Service at Dereham Hospital. This led to her to completing a number of osteopathic courses aimed specifically at treating pelvic problems. These skills combined well with Pilates principles and Joanne is now well placed to advise women on safe exercise in the ante, postnatal and breastfeeding stages.